Happy Friday! I am excited to share a new knit dress that I wore two weekends in a row because I love how it turned out and I have no shame. I also wore it last week to a recent Charleston Bloggers Society event where I got to meet this little fella: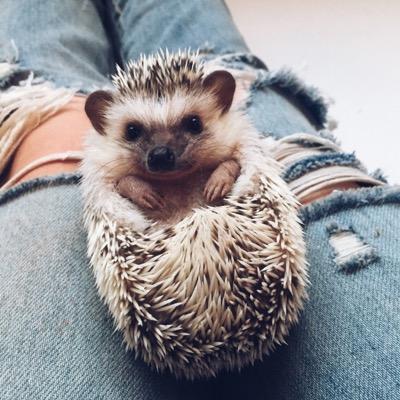 His name is Lionel the hog and he has his own Twitter page . I'm kind of obsessed with him.
But back to the dress. I was excited to get my hands on 2 yards of this beautiful Art Gallery Fabrics knit from Katarina Roccella's Skopelos collection. If you follow me on Instagram you might remember that I actually bought this darker blue color way in knit and I bought the lighter blue in a light weight cotton because I couldn't decide which I liked better. I have already made plans to use the other one for another dress.  I guess when you know what you like, you know what you like.  
For this dress I wanted to re create this beautiful knit dress that I found online from Anthropologie: 
Anthropologie is my go-to inspiration for sewing projects. I love 99% of what they sell and they have the most beautiful prints that are on trend with what some of my favorite  fabric designers are doing. And also because Anthro's prices can be pretty steep, its nice to see what I can do for a little bit cheaper. To re-create his look, I used the same method as I did for this dress, using See Kate Sew's Penelope Peplum bodice pattern for the top and then a self drafted handkerchief hem skirt on the bottom. I used a white ponte de roma knit from Girl Charlee to create the contrast white cap sleeves, which in some of the photos makes it look like I am wearing a white t-shirt under my dress like a fat kid at the pool but I promise you, in real life it looks much better.  Oh you know, just casually making a wish on a dandelion like the 7 year old  girl that I am. 
Here's to hoping my dandelion wishes come true and a happy weekend to you all. See you next time.